Keynote Speakers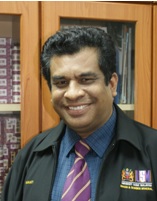 Hanafi ISMAIL
Professor.PhD
Director Innovation Office – Universiti Sains Malaysia, MALAYSIA
Dr. Hanafi is a professor of polymer engineering and Director of Innovation Office, Universiti Sains Malaysia, Malaysia. Previously, Prof. Hanafi served as Dean and Deputy Dean at School of Materials and Mineral Resources Engineering. He has 30 years of experience in the research, focused in the area of rubber and plastic technology. Prof. Hanafi won many awards, including Khwarizmi International Award 2000, APCTT (Asia Pacific) 2000 International Award and ISESCO Prize in Science & Technology 2001, UAE. He also won many Invention and Exhibition Awards in Germany, Switzerland, Belgium, United Kingdom, Korea, Kuwait and Romania. Professor Hanafi was listed as "The Most Cited Researchers 2016 by Shanghai Academic Ranking of World Universities (ARWU) in Chemical Engineering. He has published more than 400 research papers in various polymer ISI international journals and currently one of the Editorial Board for Polymer Plastic Technology & Engineering (Marcel Dekker), J of Environmental and Earth Sciences (Maxwell Science), ASEAN Engineering J, Iranica J of Energy and Environment, Iranian Polymer J (Springer), Central European J of Engineering (Springer), J of Composites and Biodegradable Polymers (Savvy), J of Vinyl and Additive Technology (Wiley) and Polymer Testing (Elsevier). Prof. Hanafi is Fellow of Academy Science of Malaysia and Top Malaysian Scientist 2012. Prof. Hanafi h-Index in Google Scholar is 53 and in Scopus is 44 with Total Citation Index, 12,270 and 8,709 respectively until Jan. 2018.
*
*     *
DEVELOPMENT AND PERFORMANCES OF BIO-FILLERS FILLED ECO POLYMER COMPOSITES

Synthetic polymers are non-biodegradable materials that have negative effects to the environment. There is a trend to substitute such polymers with polymers that undergo biodegradable processes. Currently, many research works have been intensified to develop the eco-friendly composite materials (eco-composites) manufactured from natural fillers and polymeric materials. Also, due to the increased price of the petroleum based polymers, a growing effort has emerged on the research, development and application of eco polymer composites. The use of bio-fillers in polymer composites are attractive due to cheap, ecological advantages, renewable resources, non-abrasive to processing equipment, biodegradable etc. Polymer composites are being used in various applications such as packaging, building and construction, automotive industries, furniture industries etc. In this presentation, developments and performances of various bio-fillers filled eco-composites from plants and animals in thermoplastic, thermoset and rubbers will be presented.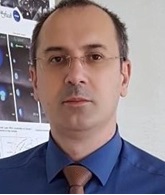 Silviu GURLUI
Assoc.Professor PhD
Head of Atmosphere Optics, Spectroscopy and Lasers Laboratory (LOASL), Faculty of Physics, Alexandru Ioan Cuza University of Iasi,
ROMANIA

Silviu GURLUI, the head of Lasers Laboratory (LOASL) has extensive expertise focused mainly to the optics, plasma, lasers spectroscopy and environment (air pollution and global climate changes) and applied spectroscopy (methods and instrumentation). He is member of other several international scientific network: RADO/ ACTRIS/ACTRIS PPP and RADO/ AERONET networks, is member of the facility for antiproton and ion research (FAIR, Darmstadt, Germany), is founder member and in board of directors of SNSIM (National Society of Environmental Science). He coordinated 13 projects with a budget of 2.5 mil Euro (Satellite hybrid micro-thrusters; LOASL's Earth Observatory; Extreme Light Induced Ablation Plasma Jet And Nano-patterning; Fast Laser Imaging, Detection and Ranging Of Aerosol Emissions in Aircraft Plumes; Dynamics of laser ablation plasmas: fundamentals and applications to pulsed laser deposition of thin films; The study of polymer-laser radiation interactions in controlled atmosphere. Laser ablation nanostructured thin films layers. Applications; Romanian Atmospheric Research 3D Observatory" funded by Innovation Norway; Romanian Network of LIDAR systems; etc.
Publications: 83 ISI papers; H-index 16; Times Cited 680.

*
*     *
LASER SPECTROSCOPY TECHNIQUES IN NANO-TECHNOLOGY AND ENVIRONMENTAL SCIENCE
We developed for several years experimental and theoretical capabilities to study both the laser plasma ablation for nano-technology approach and developing our novel LIDAR for environment i.e. advanced optical remote sensors for airborne and spaceborne platforms. Fundamental studies on laser ablation plasma plume dynamics have been performed by various space- and time-resolved electrical and optical emission spectroscopy techniques to investigate both innovative materials of high interest, for nanotechnology field and to analyze the accelerated erosion of ceramic materials used in plasma space propulsion (Hall Effect Thrusters – HETs). Moreover, in order to better understanding the fundamental of some critical physico-chemical transformation of the atmosphere compounds but also for many applications point of view, a new LIDAR power instrument has been developed, too. This optical device is able to capture fast plume airborne image (2ns gate time) and based space-time resolved Raman spectroscopy it may used to investigate in real time several chemical compound behaviour at a given point of the free atmosphere (up to 15 km altitude).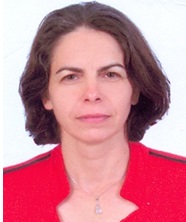 Andriana SURLEVA
Assoc.Professor.PhD
Head of Analytical Chemistry dept.
University of Chemical Technology and Metallurgy, BULGARIA

Dr. Surleva is associate professor in analytical chemistry and a Head of the department of Analytical chemistry of the University of Chemical Technology and Metallurgy, Bulgaria. In 2017 she served a Director of the Science and Innovation department of the North Kazkhstan State University. Since 2015 she is invited researcher at Center of Excellence Geopolymers and Green Tehnologies, University of Malaysia. Member of editorial board of the Acta Chemica Iasi, the International Journal of Environmental Chemistry and the European Journal of Engneering Materials. Co-author of 40 publications with around 100 citations. Her research interests are in the field of the development of analytical methods and chemical sensors, method validation, flow injection analysis, toxic substances determination, environmental monitoring, and material characterization. prof. Surleva has h-index 5 in Web of Science and 6 in Google Scollar.
*
*     *
INNOVATION IN TECHNOLOGY AND MATERIALS BASED ON ANALYTICAL CHEMISTRY DATA

Nowadays the industry is focused in development of new green technologies to ensure sustainable development of our modern society, as well as in maintaining and optimizing the operational conditions of existing technologies in order to avoid problem operation of the units and even accidents. Usually, factories laboratories have highly qualified experts and modern analytical instruments. However, our practice has showed that the routine laboratories face some problems when non-routine samples should be analyzed. Additionally, a great number of laboratories even scientific ones are specialized in given analytical method and provide only partial analytical information to the industry. A validated analytical strategy for full chemical characterization is highly demanded. Currently analytical chemists are facing new challenges. New molecules are synthesized, novel materials are developed. It is related to determination of new analytes in known matrix or well-known analytes in a new matrix. The need of validation of method for chemical analysis is well recognized. Obtaining fast and accurate analytical data is an important step to maintain the chemical technology in a green manner. Some examples of our collaboration with industry in their efforts to prevent irregular operation of units or improve their technologies are presented.