Invited Speakers – 2021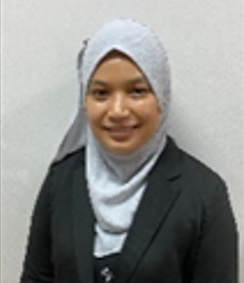 Abdul Rahman SALISA
Associate Professor PhD
Faculty of Ocean Engineering Technology and Informatics,
Universiti Malaysia Terengganu, MALAYSIA
Dr. Salisa is an Associate Professor and act as Deputy Dean in Faculty of Ocean Engineering Technology and Informatics of the Universiti Malaysia Terengganu, Malaysia. She also as an advisor of the Energy Storage Research Group (ESRG) Universiti Malaysia Terengganu and also member of Renewable Energy and Power Research Interest Group (REPRIG) Universiti Malaysia Terengganu. She is an author and co-author of 32 publications with around 135 citations. Her research interests are in Hybrid Electric Vehicles, innovation powertrain, simulation and modelling, energy management strategy, driving cycle's development, and optimization.   
*
*     *
CONSTRUCTION OF KUALA TERENGGANU CITY WORK ROUTE DRIVING CYCLE USING K-MEANS CLUSTERING METHOD FOR ENERGY CONSUMPTION AND EMISSIONS ANALYSIS

One of the major contributions of air pollution is vehicle's exhaust gas emissions. Unfortunately, the vehicles demanding keep increasing. This increment however will affect the vehicle performance in terms of pollutant generated. Thus, Plug-in hybrid electric vehicle (PHEV) is introduced as one of the promising vehicles to reduce fuel consumption and exhaust gas emissions instead of conventional engine vehicles. In order to analyse the fuel rate and emissions, the driving cycle is a very important element. Driving cycle plays a vital role in the production and evaluating the performance of the vehicle. Driving cycle is a speed-time data set and as an important input for vehicle emission models. The objectives of this research are to characterize and validate the parameters of work route driving cycle in Kuala Terengganu (KT) city with existing driving cycles, to construct the KT city work route driving cycle using k-means clustering method, and to analyze the energy consumption and exhaust emissions of KT city work route driving cycle using Advanced Vehicle Simulator (ADVISOR) and Vehicle System Simulation Tool Development (AUTONOMIE) software. The methodology handles three major assignments, which are route selection, data collection utilizing on-board measurement method and driving cycle construction utilizing k-means clustering method. MATLAB software will be used to produce the final driving cycle and ADVISOR and AUTONOMIE software will be used to analyze fuel consumption and exhaust gas emissions. The obtained results will demonstrate that the proposed work route driving cycle in KT city prevents the over-use of fuel and the increase of air pollution.