Invited Speakers – 2021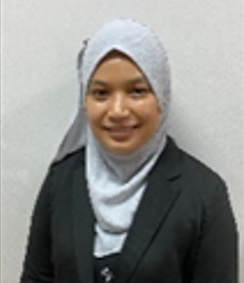 Abdul Rahman SALISA
Associate Professor PhD
Faculty of Ocean Engineering Technology and Informatics,
Universiti Malaysia Terengganu, MALAYSIA
Dr. Salisa is an Associate Professor and act as Deputy Dean in Faculty of Ocean Engineering Technology and Informatics of the Universiti Malaysia Terengganu, Malaysia. She also as an advisor of the Energy Storage Research Group (ESRG) Universiti Malaysia Terengganu and also member of Renewable Energy and Power Research Interest Group (REPRIG) Universiti Malaysia Terengganu. She is an author and co-author of 32 publications with around 135 citations. Her research interests are in Hybrid Electric Vehicles, innovation powertrain, simulation and modelling, energy management strategy, driving cycle's development, and optimization.   
*
*     *
CONSTRUCTION OF KUALA TERENGGANU CITY WORK ROUTE DRIVING CYCLE USING K-MEANS CLUSTERING METHOD FOR ENERGY CONSUMPTION AND EMISSIONS ANALYSIS

One of the major contributions of air pollution is vehicle's exhaust gas emissions. Unfortunately, the vehicles demanding keep increasing. This increment however will affect the vehicle performance in terms of pollutant generated. Thus, Plug-in hybrid electric vehicle (PHEV) is introduced as one of the promising vehicles to reduce fuel consumption and exhaust gas emissions instead of conventional engine vehicles. In order to analyse the fuel rate and emissions, the driving cycle is a very important element. Driving cycle plays a vital role in the production and evaluating the performance of the vehicle. Driving cycle is a speed-time data set and as an important input for vehicle emission models. The objectives of this research are to characterize and validate the parameters of work route driving cycle in Kuala Terengganu (KT) city with existing driving cycles, to construct the KT city work route driving cycle using k-means clustering method, and to analyze the energy consumption and exhaust emissions of KT city work route driving cycle using Advanced Vehicle Simulator (ADVISOR) and Vehicle System Simulation Tool Development (AUTONOMIE) software. The methodology handles three major assignments, which are route selection, data collection utilizing on-board measurement method and driving cycle construction utilizing k-means clustering method. MATLAB software will be used to produce the final driving cycle and ADVISOR and AUTONOMIE software will be used to analyze fuel consumption and exhaust gas emissions. The obtained results will demonstrate that the proposed work route driving cycle in KT city prevents the over-use of fuel and the increase of air pollution.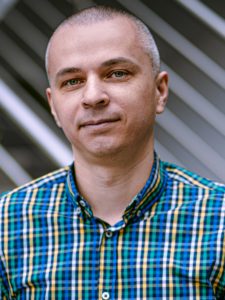 Dariusz GRZESIAK
Assistant Professor PhD
Department of Manufacturing Technology
Faculty of Mechanical Engineering and Mechatronics
West Pomeranian University of Technology Szczecin, POLAND

Dr. Grzesiak is an Assistant Professor in the Department of Manufacturing Technology of the West Pomeranian University of Technology Szczecin, Poland. Coauthor of 39 scientific articles, 3 book chapters, and 3 patents with over 900 citations reported by WoS (H-index 14). His research interests are in the field of mechanical and material engineering and additive manufacturing, especially Selective Laser Melting technology. His main activities are focused on the 3D printing of metallic materials (e.g. stainless steel, tool steel, Ti alloys) by using various process parameters and feedstock powder preparation. He also has achievements in metal matrix composites development (e.g., TiC or TiB2) and biomaterials, such as pure Mg, CoCr alloy, Bioglass 45S5, processed by SLM in order to extend the biomedical applicability of this promising technology.  
*
*     *
EFFECTS OF A REINFORCING PHASE SHARE ON THE SURFACE STRUCTURE PARAMETERS OF THE TIC/H13 MMC SYNTHESIZED BY THE SLM TECHNOLOGY

The article presents the result of research in which the evolution of the surface topography (ST) of a nanocomposite material obtained by selective laser melting of a mixture of an H13 tool steel powder and a nanocrystalline titanium carbide was analyzed. Characteristic, normalized features describing the ST were analyzed as a function of the volumetric share of the strengthening phase and spatial orientation of the measured surface in relation to the building direction. Both, the height parameters, which are the basic parameters describing the state of the ST, as well as the spatial parameters, which describe the features related to the degree of isotropy of the obtained surfaces, were analyzed. The obtained results clearly show that even a small content of the strengthening phase in the nanocomposite has a negative effect on the ST, in most cases qualifying the part for additional machining.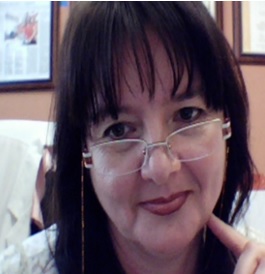 Julia MIRZA-ROSCA
Professor PhD
Department of Mechanical Engineering
University of Las Palmas de Gran Canaria, SPAIN

Dr. Mirza-Rosca is Professor in the Mechanical Engineering Department of Las Palmas de Gran Canaria Universit, Canary Islands, Spain. Head of Nanoscience and Nanomaterials Laboratory, Director of Nanomaterials and Corrosion Research Group. Co-author of 66 publications with around 1200 citations. Her research interests are in the field of the materials science, corrosion of all types of materials, microstructure and biocompatibility of new materials, nanomechanical testing and surface treatments of materials. Prof. Mirza Rosca has h-index 12 in Web of Science.  
*
*     *
STRUCTURE AND PROPERTIES OF ELECTRON BEAM MELTING TITANIUM ALLOYS FOR MEDICAL DEVICES
One of the most critical issues in orthopedic regenerative medicine is the design of bone implants and scaffolds that replicate the biomechanical properties of the original bones. Metals and their alloys have a long history of application in the human body because of their good mechanical strength, biocompatibility and corrosion resistance. But the devices made of metals and alloys are usually much stiffer than natural bone, leading to bone resorption and sometimes failure of the metallic devices. Most of the current implant metallic materials have higher elastic moduli than those of bones and the most effective method to reduce the elastic modulus is to modify the porosity of the devices. Traditional methods for obtaining open-cell porous metals include liquid state processing (direct foaming, spray foaming, etc), solid state processing (powder metallurgy, sintering, etc.), electro-deposition and vapour deposition. Selective laser melting (SLM) and electron beam melting (EBM) are computer-controlled fabrication processes based on layer-wise manufacturing principles. Mandibular prosthesis and other personalized devices fabricated by EBM are presented. It is demonstrated that the porous implants not only mimic the human bones but also satisfy the multifunctional requirements for any bone defect reconstruction.